HOW TO MEASURE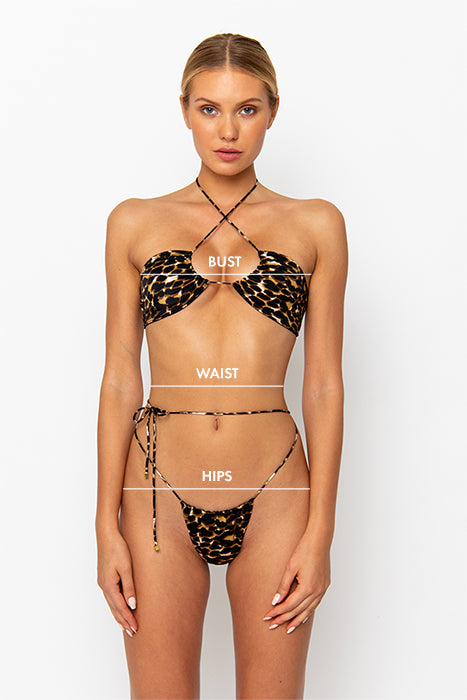 Bust
Measure around your chest at the fullest point of bust with no bra on. Make sure measuring tape is relaxed and not tight. Find your bust measurement from the guide as shown.
Waist
Consulting our guide, measure around the smallest part of your waist. Keep tape parallel to the floor and ensure one finger fits in between your body and the tape for a more comfortable fit.
Hips
Measure around the fullest/widest part of hips and bottom, keeping tape parallel to the floor.
We all want our swimwear to look great so that we can be body confident on the beach. But everyone has different proportions and body shapes so it can be difficult to find the right kind of swimwear to show off your figure. To help you feel your best we have put together a little guide to help you choose the best pieces to help you strut your stuff this summer with confidence!
---
First up we have the hourglass figure. This body shape has fuller hips and bust support, with a smaller waist. The best swimwear will support you and accentuate your curves.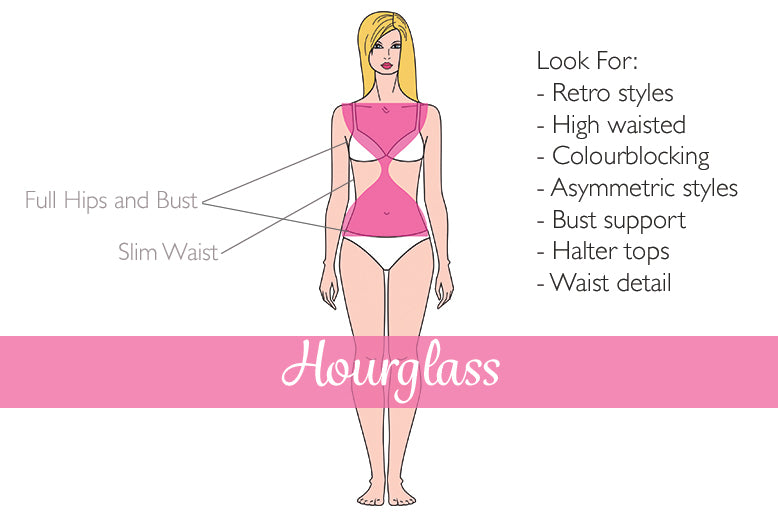 ---
Athletic ladies are straight up and down with smaller busts. The best swimwear will enhance your curves and accentuate your hips and bust.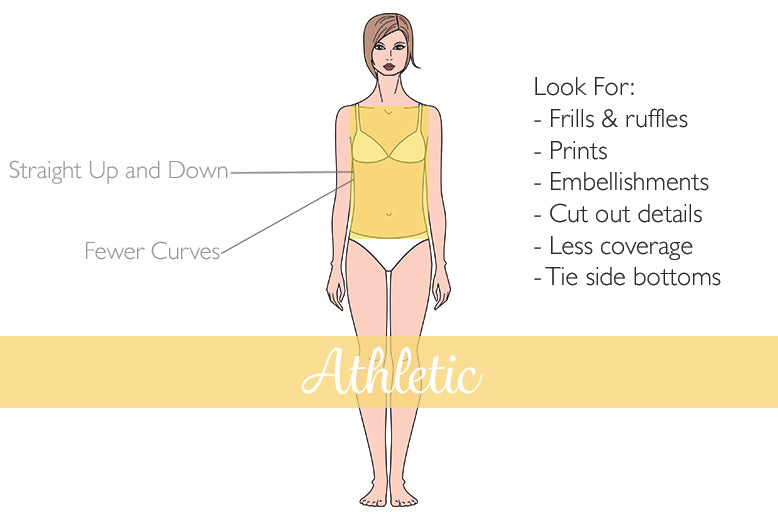 ---
An apple shaped frame is the widest around the waist. It's great to go for swimwear that creates more waist definition with shirring and wrap details.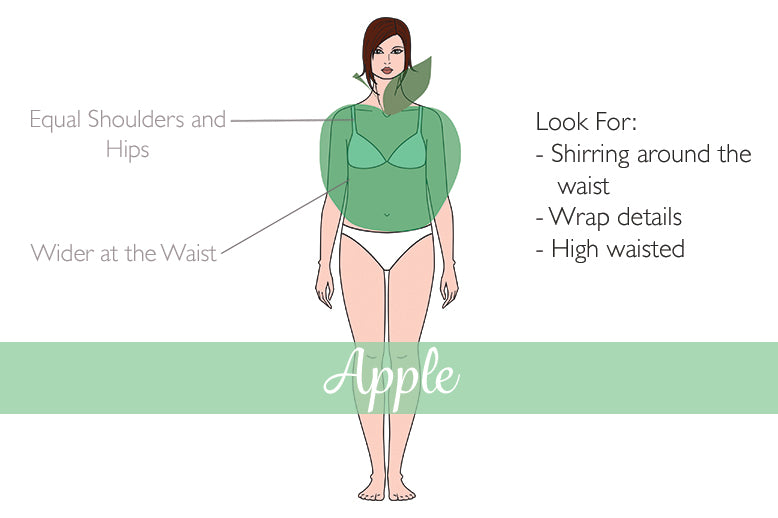 ---
Pear shaped bodies are wider around the hips and waist, with a smaller bust by proportion. Here you want to balance out your figure by accentuating your bust area.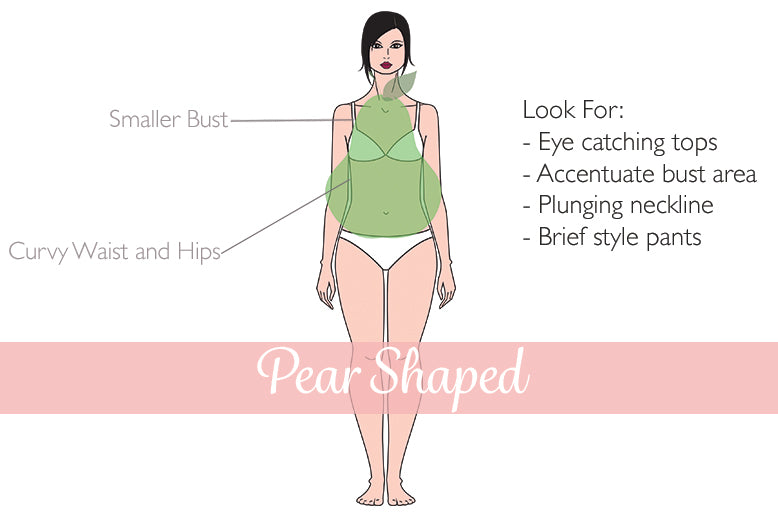 ---
Finally we have strawberries. This is for women with large busts. If this is your shape then it's a great idea to look for swimwear with bra sizing and added support such as underwire and adjustable straps.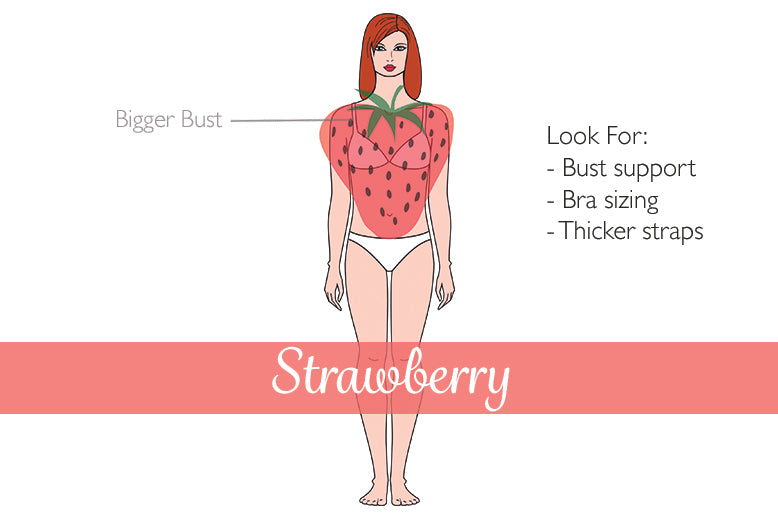 We hope this has given you a few tips and tricks to help your find your perfect swimwear this season! Always remember to not just go with something because it's on trend, choose the swimwear that's best for your body shape!